I'm a big fan all things TED-related.  TED talks, videos and tutorials tap into my inner geek.  I've got a thirst for knowledge, yet I also want information imparted in a manner I can understand and easily share.
Yesterday, I came across a TED Ed animated video from 2014.  Created by Ivan Seah Yu Jun and animated by Chris Boyle, "What is Alzheimer's Disease?" has been viewed more than 200,000 times.
The video link is here or you can click on the arrow in the graphic at the end of this post.
In less than four minutes, the video provides an overview of Alzheimer's disease — from its discovery in the early 1900s to how it destroys the human brain.   The tutorial is assumes plaques and tangles are the only things at work in the brain, and it doesn't delve into what could be other underlying factors at work.  Difficult to accomplish in four minutes.  However, toward the end, the lesson does include words to the effect of "Alzheimer's disease was discovered more than a century ago, and yet it is still not well understood."  Well said.
Even if the Alzheimer's story might not be broad enough, this is still an excellent tutorial.  It's engaging, easy-on-the eyes and straightforward.  You won't become an expert from one viewing, but that's the beauty — you can watch it as many times as you like.
The goal of TED Ed is to engage, enlighten and encourage people to think more deeply.  Mission accomplished.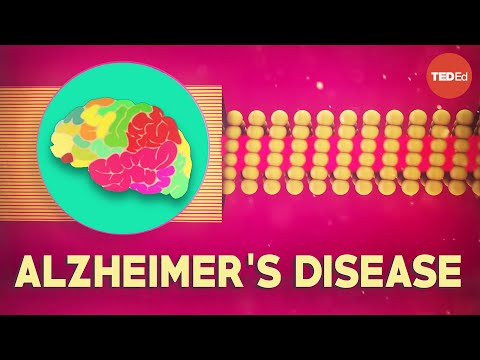 *Photo Purchased From Dreamstime
{ 2 comments }